Introducing Digital Service Group
Since 2009 Digital Service Group (DSG) has been offering professional know-how in complex IT solution packages for individual, client-tailored business enhancement and optimization. A trinity of classic IT support, project program and portfolio management, and digital office management services outlines their main activity. Their clients include companies of global fame like Swietelsky, British American Tobacco (BAT), IGATE, and DST Systems.
With many years' track record of relevant Hungarian and multinational experience behind them, in 2015 DSG decided on a brand and image makeover in favor of an international identity. MITTE supported the company in the rebranding and image design process, our consideration focusing on DSG's considerable professional track record and impressive performance. We were also aiming for a brand image which not only conveys the company's past and present, but makes way for their anticipated future. The main pillars of this new image concept were coherent design, easily accessible and clear-cut content structures, and succinct messages.
Leader interviews and establishing of a new brand
We kicked off the rebranding process with a series of leader interviews, asking DSG founders about company history, its achievement milestones, the present situation and future vision. This was followed up with a thorough revision of the company's mission statement and service profile to fit DSG's future vision. That is to say, and image fot to a company approaching the IT sector from an innovative angle, linking traditional IT services to business development and optimizing in an integrative concept toward domestic and international markets.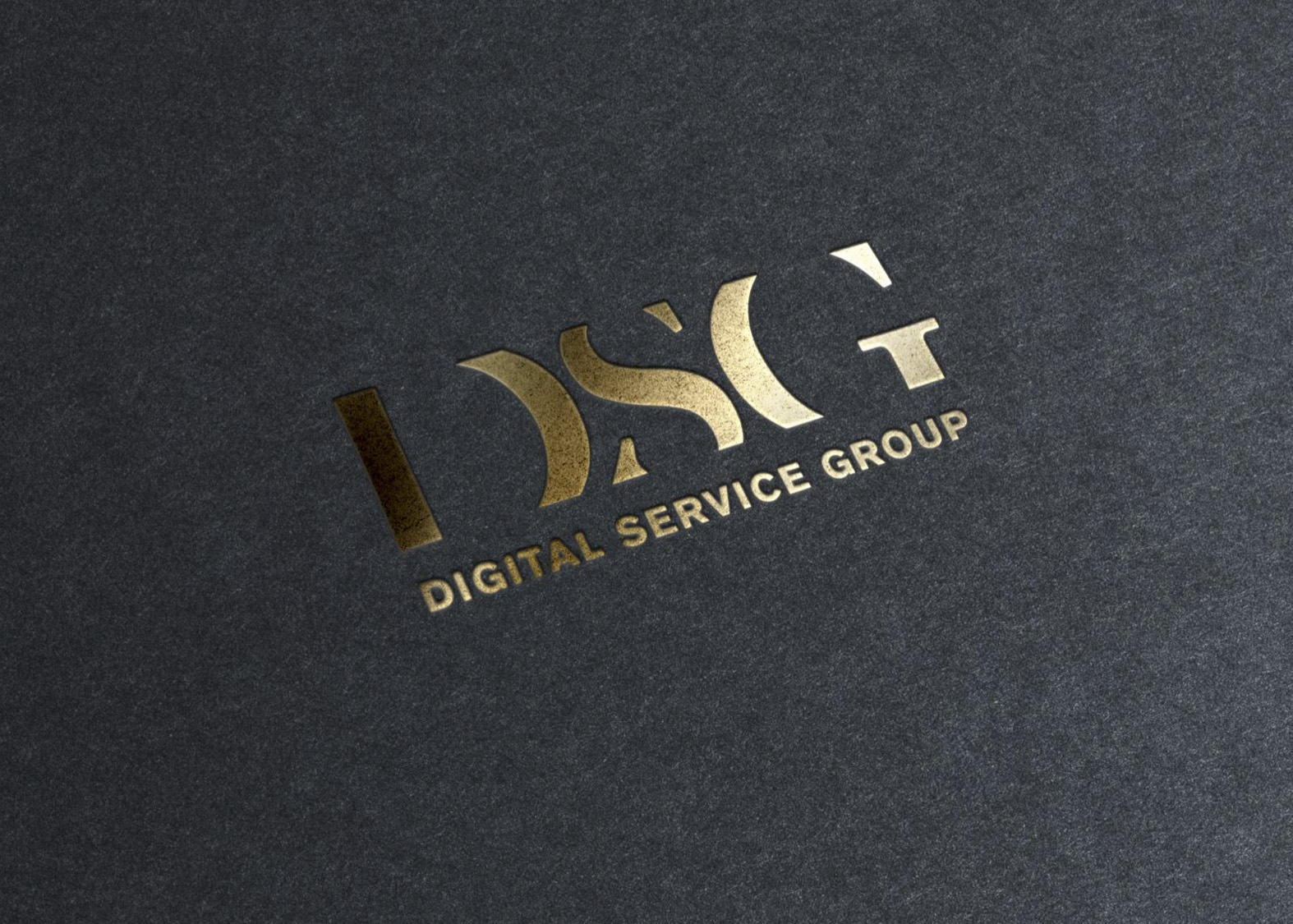 Developing an international identity warranted a new company and brand name which would promptly and lucidly express to clients what the company has to offer. After several phases of comprehensive research and selection, our choice fell on the name Digital Service Group (DSG) as a catchy and clear-cut, modern sounding name suggesting reliability and traditional corporate culture. This is in line with the company's twofold aim for either conservative or innovation-orientated client environments. In developing the company and brand name we gave consideration to potential visual value, canvassing names that could impress the message they bear to a logo form. Digital Service Group and its acronym DSG both fulfill that brand communications criterion.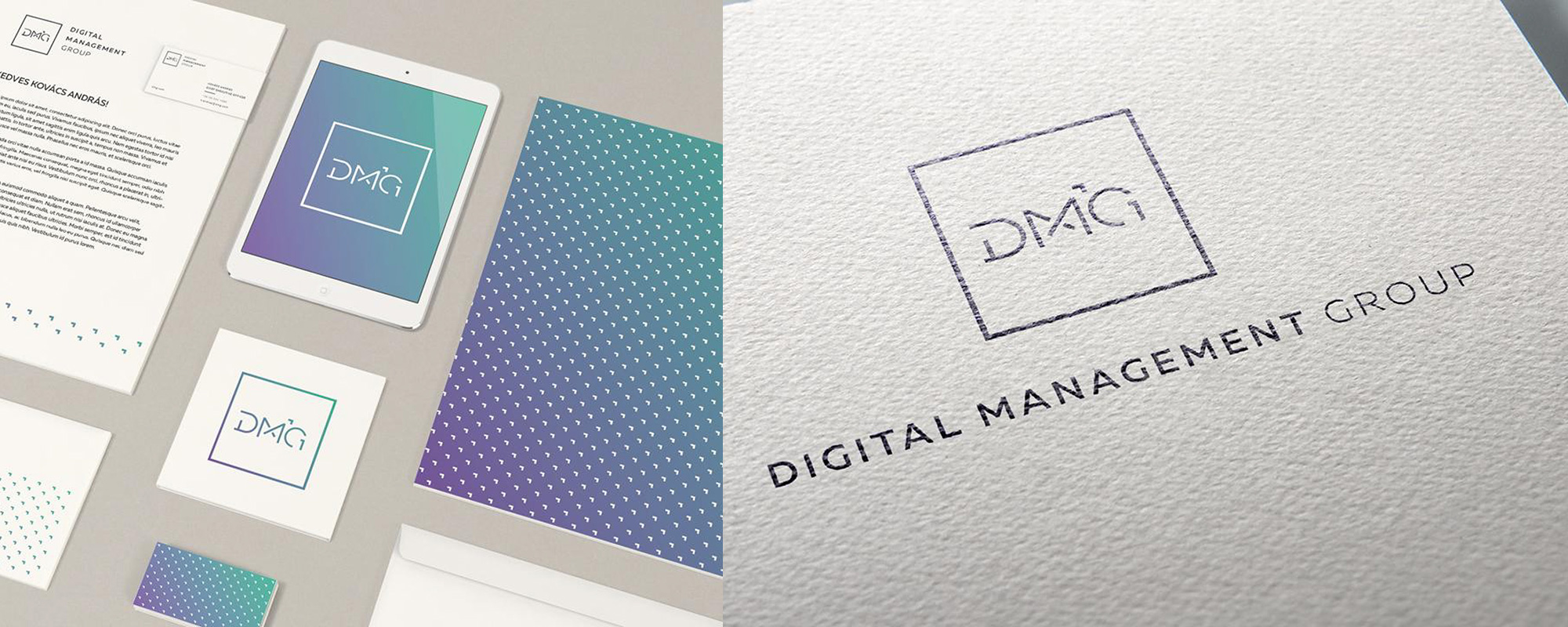 The rebranding process involved the construction of a "brand universe" with its own microcosm of visual signs and meanings, including logo design, slogan wording, and formulating messages to use in various image components. Besides the webpage as default communication platform, we suggested printed image components which would serve to credit and affirm company image during business meetings and presentations. While designing the logo, webpage, business cards and stationary, we focused on developing the appropriate visual code for international industrial standards.

For the webpage we chose a clear-cut, modern, timeless design which conforms to trends but is also true to DSG's innovative role in moving beyond the trend. On the webpage we gave a structured display of DSG's clarified service portfolio, its remodeled slogans and key messages. In every case our main priorities were to combine accessibility, comprehensibility and professionalism in a corporate culture setting.
Important criteria for brochure design included a transparent demonstration of company competence and highlighting how DSG operates in a well-rounded and efficient corporate environment consistent with international standards. The introductory brochure is one of the image components to best demonstrate the qualities of the "brand universe" with a comprehensive range of the visual code elements on display, crediting the brand quality of DSG.
We paired the DSG brand with simple, powerful and easily comprehensible messages that are styled to the typically firm and clear-cut values conveyed by major corporations – this too was in accordance to our fundamental strategic image concept of communicating the company's future through its present.
Not only to DSG in general but also to its individual services we designated "mission statement" type slogans.
Driving Digital. Driving Business.
Classic IT setup and support – "Control your resources, take action on time."
Project, program and portfolio management – "Understand, control, manage accurately."
Digital Management Office – "Manage and develop your digital presence."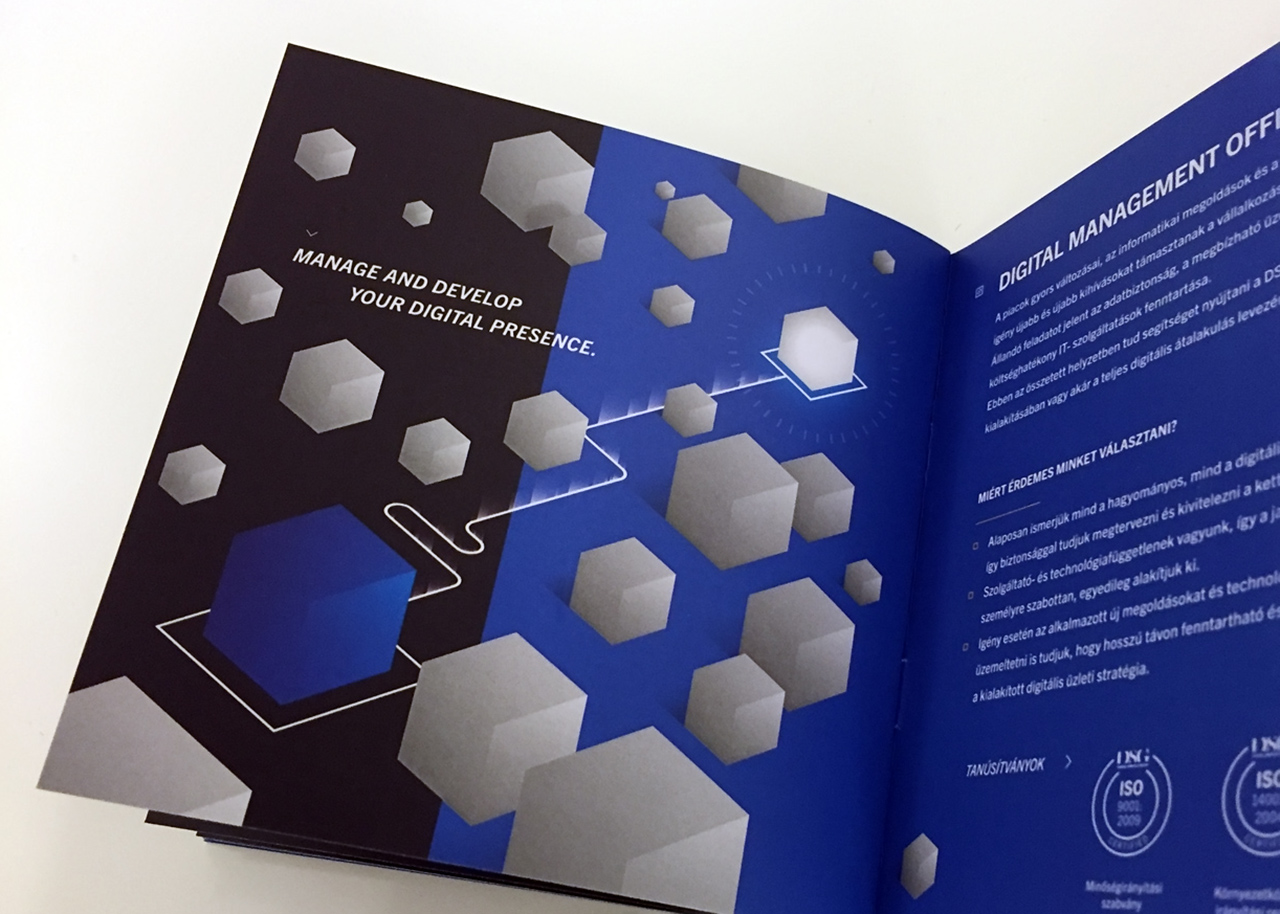 During our cooperation we managed to establish a brand universe for DSG which is in line with its corporate professionalism and conveys the image features of a seasoned company as a cohesive brand to both existing and potential clients. The DSG rebranding process also gave us the chance to demonstrate how a business model can be audited and integrated into a communication process, to ultimately shape the company's past, present, future, values and mission into an authentic on and offline brand image.