ALUKOV are known to be among the leading pool enclosure and mobile conservatory manufacturers in the European market, with a 20 year track record in high quality reliable activity. ALUKOV manufactures and distributes CORSO mobile conservatories, and our product promotional and sales support campaign for it included an international advertisement feature, press communication, media acquisition, online marketing, a webpage, and company promotional material design.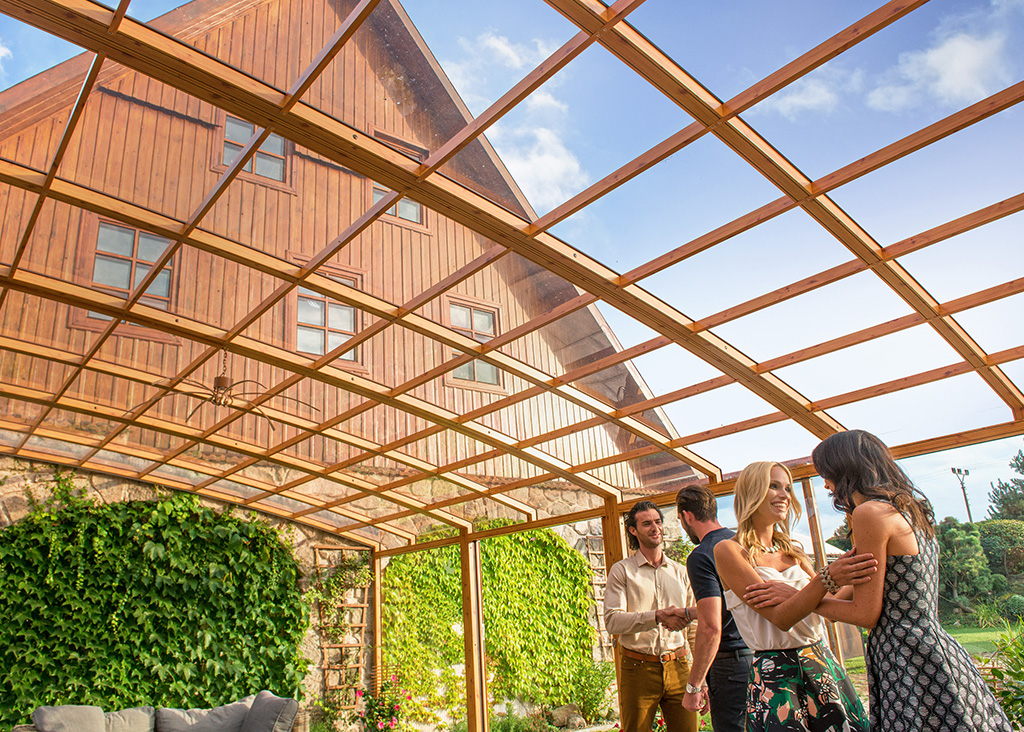 Linking communication to business objectives
The aim of MITTE's integrated campaign was to increase both CORSO product and ALUKOV brand awareness through PR and image communication. These brand names were also positioned to be linked to the idea of mobile conservatories, and eventually conservatories in the long run. Main priorities were to see the campaign through in sales support terms, as well as support and strengthen ALUKOV's trend setting position over its competitors.
We appointed the private and community sectors as our primary target groups. Therefore our campaign focused on home owners, as well as people operating terrace premises, as well as reaching construction and design industry players. Our key messages were centered on CORSO mobile conservatories' unique features, shifting in focus according to which target group was most prioritized in our communication on respective platforms.
PR-communications and media acquisitions
Throughout our PR activities we worked with two target group specific thematics, granting us access both to a professional architectural, design and interior decoration segment, and a lifestyle themed media segment with our professional trend materials or lifestyle selections. Our professional  publications showcased CORSO mobile conservatories as practically adaptable, architecturally and aesthetically exceptional and of professional worksmanship. In lifestyle & business media we accentuated the product's personal adaptability, elegant and clear-cut style, the range of applicability of mobile conservatories.
Our thematic material generated quite high media presence: using the accepted PR and advertisement indicators, we calculated over 15 Mn HUF in appearance on target group relevant quality surfaces. Many of these were highlights on respective medias' cover page or feature column. This was a direct indication on the media's part that due to the complex text and photo content our thematic materials qualified as prime content material. On rented surfaces we also released selections in the midst of editorial content in FORBES, MARIE CLAIRE? ELLE and Nők Lapja Enteriőr magazine.
International advertisement film and imag

e photographyk
A primary priority for our international advertisement film and image photography production was presenting the CORSO mobile conservatory in an ordinary, natural setting and conveying an atmosphere that might grace our home once it is augmented with such a conservatory unit. The photo and video material was focused on image communication and were featured throughout the campaign, making a presence in our press materials as well as the CORSO landing page and print materials.
Product page and print design
as the printed promotional materials were designed using distinct target group specific content. One of our main messages was that CORSO mobile conservatories boosted real estate value, and offered a practical and versatile space for private use. For addressing community use and public premises, we positioned this ALUKOV product as a state-of-the-art and long term sustainable solution, adaptable to any premise with a garden space. Both on the webpage and promo material, we integrated image communicational and informative content, from describing the special CORSO mobile conservatory atmospherics to detailing its technical specs. In this integrated campaign we also associated high quality imagery and videos with these surfaces.
Our online marketing activities included Google Display Network and Facebook ads, as well as targeted eDM distribution. All three channels reached professional and residential target groups, using the target group appropriate messages, key words and creatives. We generated nearly 20% more reach in our advertising campaign, due mostly to the success of Display advertisements, where we overshot our planned 8 million to nearly 17 million appearances. We also achieved over 7 times as many clicks, for only 14% of the estimated expense. Facebook ads brought in the highest result of our campaign, with a total of 788% increase of clicks to estimate.
With eDM we used geotargeted and professionally focused data bases, which involved our residential home owner and professional architectural design and premise owner target groups, with a 4× increase in clicks for the latter group.
Our product introduction and sales support campaign was a success both involving  the private and public premise sector as well as positioning CORSO mobile conservatories and ALUKOV as premium quality brands. Identifying the appropriate target groups and clarifying the key messages for a complex and integrated campaign were of utmost importance in enabling us to find the optimal channels supporting appointed communicational and business  for a product and a company which both reach out to professional as well as private clients.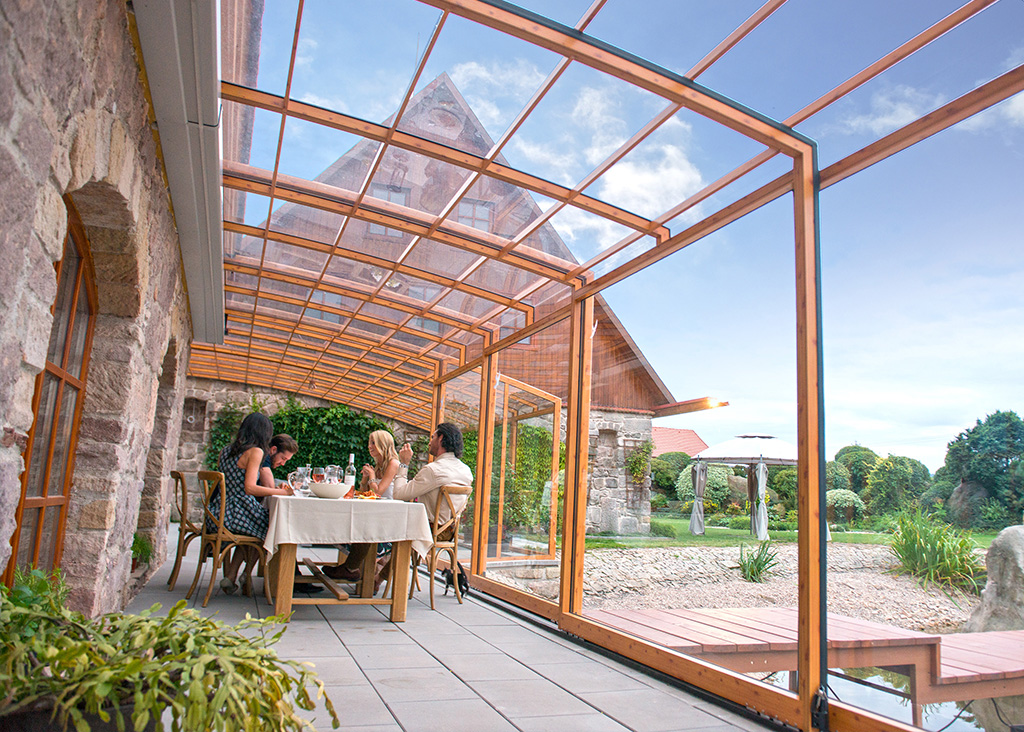 more than planned advertising appearances
growth of Facebook ads clicks